Ted Crisp is Head of Research & Development for Veridian Dynamics.
ABC Character Bio
[
]
Ted Crisp is senior vice-president of Research and Development at Veridian Dynamics, room XA-1201.
He's a legend in the world of R&D and leads a team of the smartest scientists in the world. Nothing is impossible to Ted. Need a pig born with honey-glazed skin? Done. Need a bathtub stain remover that doubles as a delicious cocktail? Done and done. Ted's employees idolize him and he loves developing cutting-edge technology and being part of creating the future.
The one problem with his job is that Veridian tends to be immoral, unethical and occasionally pure evil. And sometimes Ted's drive to succeed at the company causes him to blur the line between right and wrong. Luckily Ted has his precocious seven-year-old daughter Rose to keep him on the right path. He has to raise Rose by himself because his wife left them to go build dung huts in Africa.
Everyone thinks Ted is handsome, charming and smart. The world would be a better place if we could clone Ted. And that's high on the company's agenda. [1]
Images
[
]
Video
[
]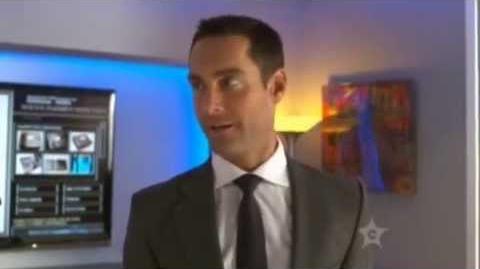 References
[
]