Welcome to the Better Off Ted Wiki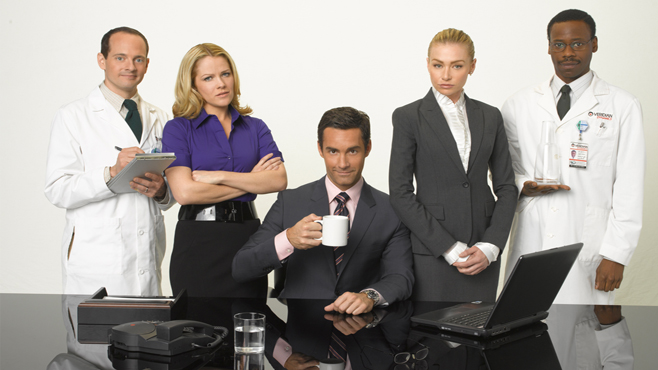 About Better Off Ted
Ted Crisp (Jay Harrington), a single father and the well-respected and beloved head of a research and development department at the fictional, soulless conglomerate of Veridian Dynamics. Ted narrates the series' events by regularly breaking the fourth wall and directly addressing the audience as the show's on-camera narrator. Supporting characters include Ted's supervisor Veronica Palmer (Portia de Rossi), co-worker and love interest Linda Zwordling (Andrea Anders), his daughter Rose (Isabella Acres), and laboratory scientists Phillip Myman (Jonathan Slavin) and Lem Hewitt (Malcolm Barrett).[1]
Characters
Videos
References
Seasons
Ahead of the first season of Better Off Ted, Victor Fresco and cast of Better Off Ted kicked off their press tour with an appearance at the 2009 Television Critics Association Press Tour.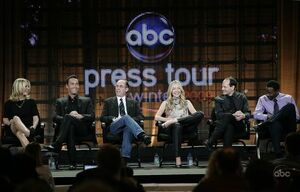 During the 2020 Coronavirus pandemic the cast of Better Off Ted were all in attendance for a live reunion via Zoom on December 27th to benefit Feeding Ameria.